ōmekanz™
Omega GLA
Female Health
Hormonal Balance · Premenstrual Support Avocado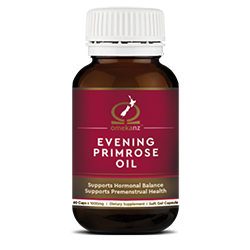 A Prefect natural sourace of Omega-6 GLA(Gamma Linolenic Acid).
60 Capsules per btl
HKD298
Main Health Benefits:
Assists the production of PGE1 and helps to maintain a healthy hormonal balance
Help support women's health during the premenstrual period
Other General Health:
Source of Gamma Linolenic Acid (GLA)
Support hair, skin & nail health
Support joint health
Each Capsule Contains:
| | |
| --- | --- |
| Refined Evening Primrose Oil | 1000mg |
| Omega-6 (Linoleic Acid) | 700mg |
| Omega-6 (Gamma Linolenic Acid - GLA) | 100mg |
| Omega-9 (Oleic Acid) | 80mg |
Other Ingredients:
Gelatin, Glycerin & Water. Made in New Zealand from imported and local ingredients using 100% Evening Primrose Oil.
Young children could choke on capsules. If you are taking prescription medication, please consult your healthcare practitioner before you use this product.
DISCOVER NEW ZEALAND
PLANT-OMEGA NUTRITIONAL OILS
Rich in essential Omega fatty acids extracted from omega crops grown in selected microclimates around
New Zealand,
ōmeka

nz

™
oils help maintain a healthy cardiovascular system,
support brain, eye and joint health and benefits your general wellbeing.
100% New Zealand Pure. We are Kiwis born and bred in New Zealand. It's only natural that our products are too!
plant Omega 3-6-9 Oil specialists
ōmekanz™ produce and supply high quality natural specialty oils and food ingredients rich in Essential Fatty Acids. We focus on high quality bulk nutritional oils and dietary supplements intended to benefit health and well-being in today's busy lifestyles.

World leading quality is our benchmark. From our state-of-the-art premises, our commitment to food safety and focus on the highest quality standards ensures complete traceability.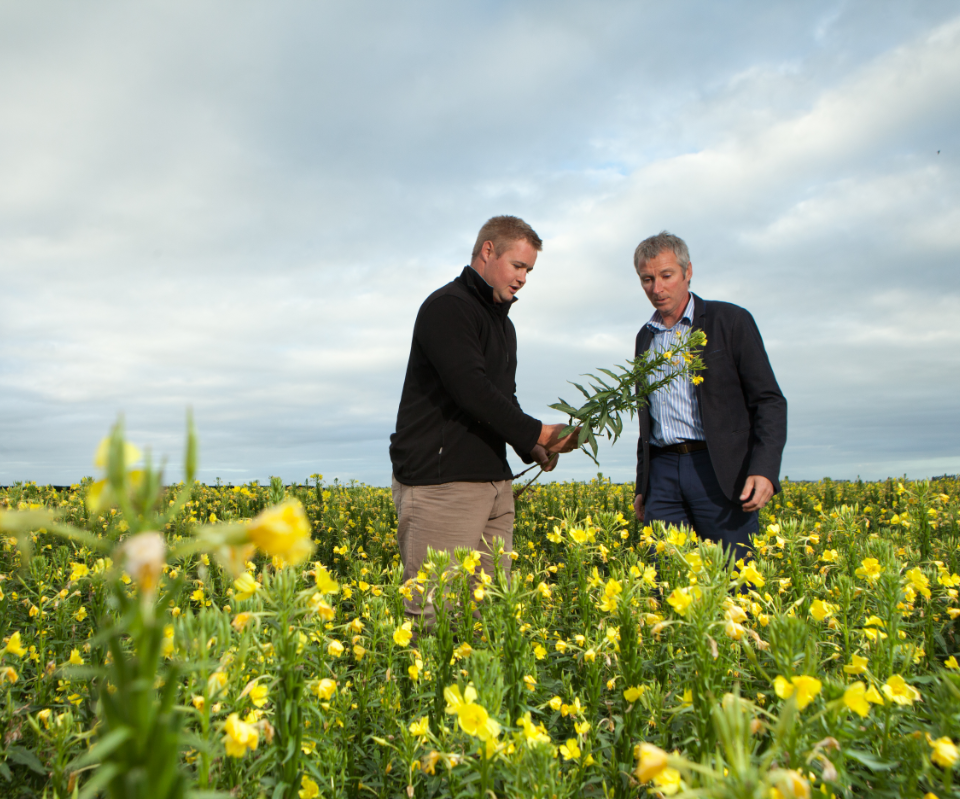 THE ōmeka

nz

™

DIFFERENCE
We've grown seeds here for generations. It's not something we just do, we live it, take pride in it and we own it. We're strong believers in the pureness and health benefits of nature, and we ensure that our oils provide natural dietary nutrition from the best omega crops. ōmekanz™ oil contain Essential Omega Fatty Acids such as Alpha Linolenic Acid (ALA) and Gamma Linolenic Acid (GLA). Once our oils are bottled or put in capsules you can take and use them in many ways, and your body will thank you for it.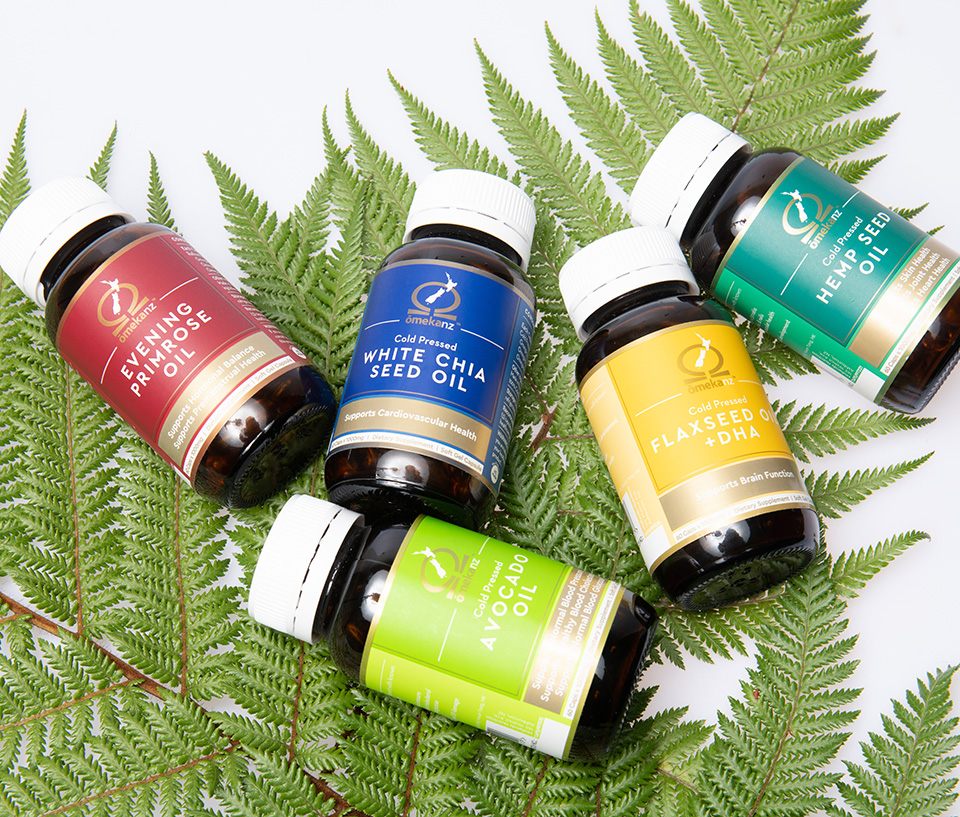 100% New Zealand pure Omega oil supplements
Our products are some of the best in the world. We understand Cold Pressed oil production, and don't cut corners. Our low and slow methods ensures that our oils have zero exposure to heat, thus producing better quality oil with a superior flavor profile and maximised nutrition.

Everything we do is based on delivering the best quality to international standards. Our skilled people take care of everything starting from the planted seed, guaranteeing that the quality you want is the quality you get.
WE'RE CERTIFIED
Our processing plants are certified food production premises, licensed and inspected under the Food Standards Australia New Zealand (FSANZ) legislation. All final products have a microbiological and chemical analysis carried out by an independent laboratory and a Certificate of Analysis is provided for each batch of oil we bottle.